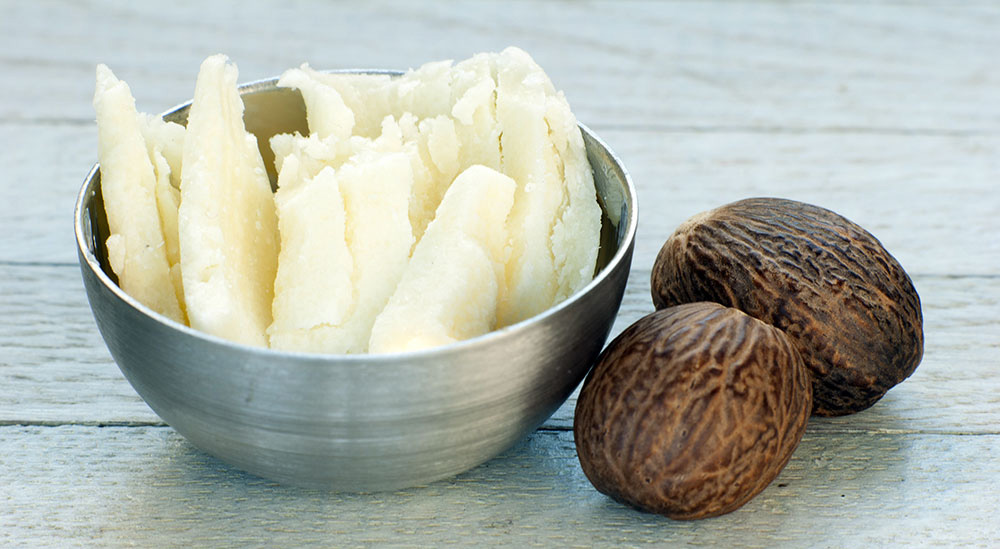 Shea butter is fat that has been extracted from shea tree nuts. It's off-white or ivory colored and has a creamy consistency that's easy to spread on your skin. Most shea butter comes from shea trees in West Africa.
High concentrations of fatty acids and vitamins make shea butter an ideal cosmetic ingredient for softening skin. Shea butter also has anti-inflammatory and healing properties. Using shea butter on your body, especially your face, can condition, tone, and soothe your skin.
Anti-inflammatory and healing properties
Shea butter has been proven to have extensive anti-inflammatory properties. Redness and swelling on your face may be calmed by applying shea butter products. Shea butter's fatty acid and vitamin K concentration also helps your body to heal faster when your skin barrier has been compromised.
Emollient properties
Shea butter's consistency and semisolid characteristics help your skin to absorb it when it melts at room temperature. The rich tree nut oils in shea butter can soak into your skin, creating a smooth and soft barrier that seals in moisture. This moisturizing effect can last several hours, unlike some other moisturizers that wear off after one hour or less.
Anti-aging properties
Shea butter has high levels of oleic, linoleic, and stearic acids. These acids are an effectiveingredient to combating oxidative stress, which is the effect the environmental toxins have on your skin cells. This helps your skin to have a healthy turnover of new cells, and also supports the structure and tightness of your skin. The vitamin E in shea butter also helps protect your skin from the UV rays of the sun, although you can't skip sunscreen just because you use shea butter on your face.
Medically reviewed by Debra Rose Wilson, PhD, MSN, RN, IBCLC, AHN-BC, CHT on April 4, 2018 — Written by Kathryn Watson